Progress Education is an all-encompassing education provider with a shared purpose to change lives through the power of education and training. Through our alternative educational provision and impartial Careers Education, Information, Advice and Guidance (CEIAG) provision, we support young people aged between 11 – 16 to achieve their potential.  Since 2015 we have supported over thousands of young people nationally. 
Who are we?
"Hello and welcome to Progress Education. I have the privilege of heading up two incredible organisations – Progress Schools and Progress Careers – who work in very different ways, but with the very same objective and under one umbrella – Progress Education.
At Progress Schools, we currently have thirteen independent secondary schools, located throughout England, who support local authorities and mainstream schools to work with young people who require an alternative approach to their education. Many students have diagnosed/undiagnosed SEND/SEMH and have likely experienced the trauma of a permanent exclusion from at least one mainstream school. Through our incredible workforce of teachers, engagement mentors, welfare officers and alike, we ensure a truly rounded curriculum that is delivered in a nurturing and supportive way, enable us to identify the potential and ambitions of our young people and work with them to support them to access those opportunities when they leave us at the end of year 11. In 2019, The Timpson Review of School Exclusions identified that more than half of young people who access alternative provision (AP) or PRU (Pupil Referral Unit) type settings become NEET (not in education, employment or training) when they leave school. Every year since our inception in 2016, we have supported more than 80% of our students progress into a positive destination when they leave us after year 11. This has also supported us to achieve consecutive 'good' judgements in every one of our Ofsted inspections.
At Progress Careers (formerly CareersInc), we currently work with more than 60 secondary schools and academies, including multi academy trusts, to provide an exception careers guidance service. Our team of Level 6 and Level 7 qualified independent careers advisers, work with the students across each of these schools to provide that personalised guidance that they require to enable them to make the choices that recognise their potential and raise their ambitions. We work with schools and academies to support the full integration of Careers Education Information Advice and Guidance (CEIAG) throughout their curriculum, enabling a whole school approach to be implemented.
Across both organisations, under the one umbrella of Progress Education, our mission remains the same – we raise the ambitions and aspirations of our young people supporting them to achieve their full potential."
Progress Schools launch with 5 sites.
Progress Schools enjoys significant growth throughout England.
CareersInc are acquired by The Progress Group and partner with Progress Schools.
CareersInc and Progress Schools are rebranded.
Progress Education launched, our all-emcompassing educational solution.
Progress Schools
Progress Schools is a nationally based, alternative education provider with independent secondary schools located throughout England. We provide high-quality, supportive, and inspirational teaching to 11 – 16-year-olds at Key Stage 3 and 4. Our bespoke approach ensures positive progression either back into mainstream education, or into the world of further education, work-based learning, or employment when leaving us in Year 11. 

Progress Careers
Progress Careers (formerly known as CareersInc) delivers high-quality, flexible Careers Education, Information, Advice, and Guidance (CEIAG) services to schools. We support schools and educational institutions to fulfil their responsibility to provide students with high-quality, external, and impartial CEIAG. Each of our Careers Advisers are hand-selected for their knowledge, passion, and commitment to delivering outstanding CEIAG. Our commitment to quality standards is evidence in all our staff members being members of the Career Development Institute professional register.
80%
Positive Destinations
Progress Careers
93%
Parent Satisfaction
Progress Schools
Good
Ofsted Ratings
Progress Schools
Progress Education Leadership
Charlotte Barton
Interim Managing
Director
Jamie McMahon
Director of
Education
Sion Hughes
Learning &
Development Executive
Paula Thompson
Progress Careers
Operational Executive
Cath Martin
MIS, Contracts &
People Manager
Stacie Madine
Project
Manager
Lauren Proctor
Project
Officer
Cheryl James
Quality Manager &
Head of Centre
Sean O'Dell
Systems, Staff Training
& Development Manager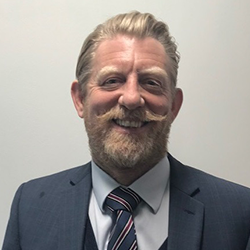 Gray Prince
Business
Manager
Progress Schools Leadership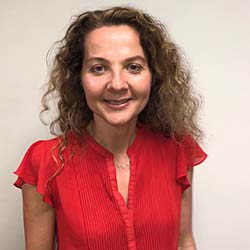 Vicky McDowell
Headteacher – North
Sue Astley
Headteacher – Lancashire
Elaine Delahurst
Headteacher – Merseyside
Jade Gibson
Headteacher – Midlands
Progress Careers Leadership
Paula Thompson
Progress Careers
Operational Executive
Mel Craven
Careers Operational Manager